Saunders Racing
Racing as a team, finishing as a Family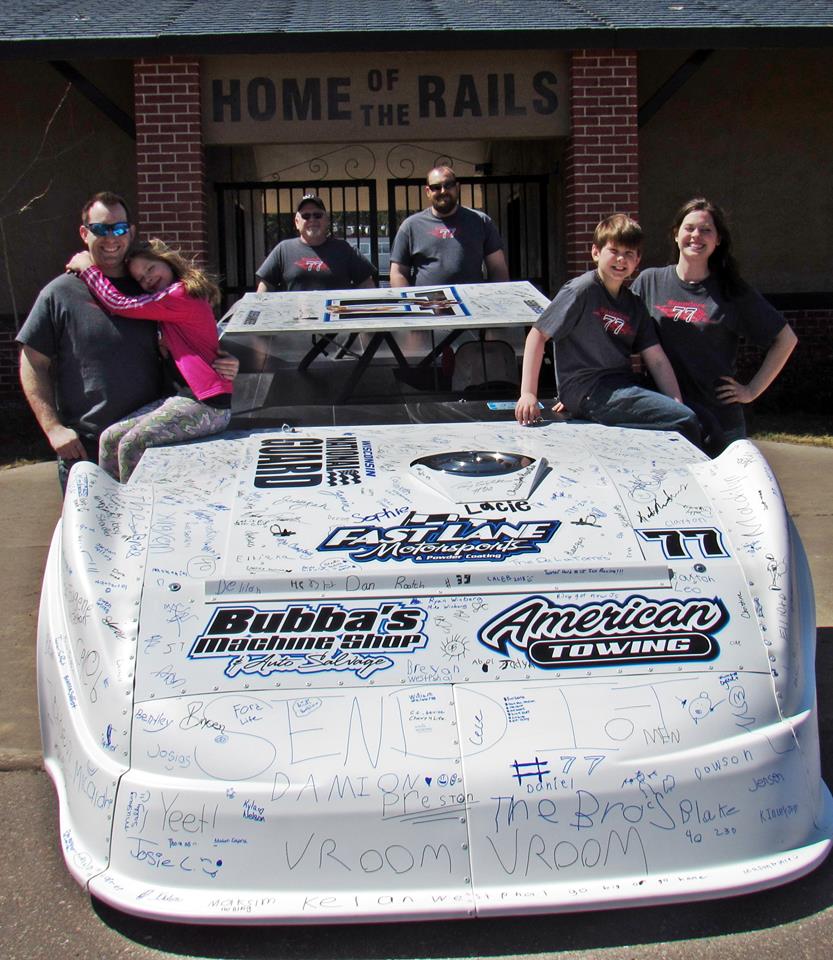 Welcome to the Exhilarating World of Car Racing
At Saunders Racing we team up with our sponsors to give back to the community. We are proud to be able to donate to local organizations such as the Spooner Memorial Library for the summer reading program, Lakeland Family Resource Center, Indianhead Action Agency for a Thanksgiving turkey drive, and the VFW-Springbrook. If you see us at an event, please say Hi and come over to let the kids sit in the car. We do everything we can to spread our passion for the sport we love!

Driver
Joshua Saunders- When he's not driving, he runs Attention to Detail PBR, helps the kids with the go karts and volunteers as Committee Chairperson for Spooner, WI Boy Scout troop 104. He also enjoys golfing, hunting, playing with his kids and supporting local events.

Family / Crew
Kadi Saunders (Spouse/ Co-Owner), Aden (Son/ Builder), and Cora (Daughter/ Stickers), Robert Laws (Brother/ Crew Chief), Dave Saunders (Dad/ R&D), Scott Hayden (Father In-Law/Setup)
Our History
Saunders Racing was established in April 2015 by Josh and Kadi Saunders of Spooner, WI. We are a family-friendly racing team providing entertainment for local racing fans. We started with an S-10 ice racer, racing in Chetek, WI. Then in 2016 we started racing a Super Six Cylinder at ABC Raceway in Ashland, WI. Placing 6th in track points at ABC Raceway has been our personal best during our five year racing career. We try to do something special each year to get the fans involved, including fans signing the race car.
Race Team Goals
Promote the sport of racing, family engagement, and getting kids involved.
Without the support of family or future generations this sport wouldn't be the same.
Become a multi-car operation.
We would like to provide an opportunity for those with the passion of racing to be able to get behind the wheel and maybe even start a career for a couple of younger drivers.
Moving Forward
2020 has been a weird one, to say the least, but we have a couple exciting changes as we move into next year. For starters, you can look forward to some significant changes to the racecar and possibly where we will be racing. And we have been helping a couple young racers get their machines up and running. Here's to high hopes!
Our Sponsers
TK Kennel
Kennen Northern Whitetails

Spooner/ Hayward Physical Therapy 

Bubba's Auto Salvage and Machine Shop
Simply…
Attention To Detail

Tagalong Golf

Twilight Towing
Lakes and Trails
Spooner Health
Lynn's Custom Meats

Dan King Agency 

Hedlund Heating and Cooling
Elite Splicing and Cutover Connections
All Season Auto Glass

Wisconsin Lumberjacks

Buzz Signs and Graphix

Special Thanks:
Kadi, Aden, Cora
Bob, Mandy, & Niko
Amanda, Brandon, & Zoey
Dale, Chuck, Randy, Sean
Moms and Dads, Sponsors and Fans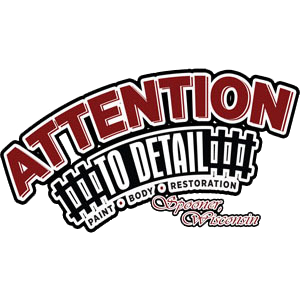 Visit
112 S River St
Spooner, WI 54801