Reviews
"Where you're treated like family"


Very pleased with there service. They went above and beyond doing a great Job cleaning and detailing a Vehicle that I had inherited that was bad shape. They made it road worthy again. Thank you

They did a wonderful job on fixing our vehicle after being hit by a drunk driver... I couldn't be more happy with Attention to Detail they work hard to to keep customers satisfied! Thank you for all you do!!!


I am blown away by the awesome work done by Attention to Detail. I took my van there after having it for 2 years with 5 kids...it's been through a lot with transporting kids to and from practices/games/school/events and hadn't been cleaned other than the occasional quick vacuum and wipe down, so I definitely did not expect it to be perfect when I got it back. I could not even believe it was the same vehicle when I got in it! It looks cleaner and nicer than when we bought it 2 years ago! Absolutely amazing work at a very reasonable price!


Nothing ,but the best in the business,stand up guys, actually I waiting on a part to arrive at their business,they are always prompt,and business serious,I am a customer,and will always be. Attention to Details, word to live by!


Awesome job!! I highly recommend to anyone wanting their vehicles detailed. My truck is like brand new again. Thank you Josh and especially Beth!! You did an amazing job!!

Excellent customer service. Josh and the entire crew do a great job from start to finish. I couldn't be happier with the work. Highly recommend for all your auto needs !


I brought my car in yesterday to get dents out of the trunk, and I got it back to me today. Very quick, but quality work, and the trunk looks good as new. I even got some scratches fixed up free of charge. Very happy with the job.


Unbelievable. My 2014 Chevy pickup looks like the day I purchased it. Great job .


GREAT CREW....GREAT SERVICE....GREAT LOCATION...GREAT ATTITUDES....


Great body shop. Great guys that really know what there doing and they really go the extra mile for there customers.


Amazing what they did with my car! It looks brand new again! Thank you for the detail today! Wonderful job and even better price! Highly recommend!!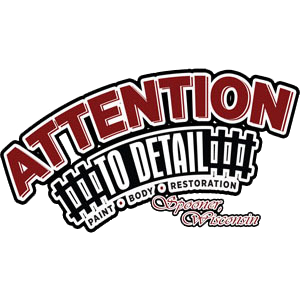 Visit
112 S River St
Spooner, WI 54801